'PM Modi Totally Jealous': CM Mamata Banerjee Alleges Centre 'Denied Clearance' For Rome Visit
Mamata Banerjee and TMC allege that Union government have not given permission for her to attend the event in Rome where she was invited along with Pope Francis and German Chancellor Angela Merkel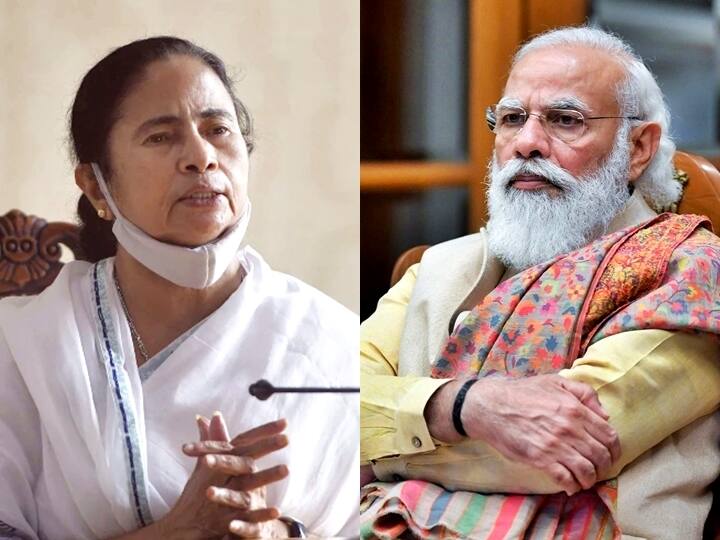 'PM Modi Totally Jealous': CM Mamata Banerjee Alleges Centre 'Denied Clearance' For Rome Visit
New Delhi: West Bengal Chief Minister Mamata Banerjee on Saturday alleged that the Union government denied clearance for her visit to Rome where she was invited to participate in the World Meeting for Peace along with Pope Francis, the Ecumenical Patriarch Bartholomew I and German Chancellor Angela Merkel.
"There was a meeting on world peace in Rome, where I was invited. German Chancellor, Pope (Francis) are also supposed to attend. Italy had given special permission for me to attend, yet Centre denied clearance, saying it wasn't right for the Chief Minister": Mamata Banerjee said while addressing a gathering in Kolkata
.
Talking about the issue, West Bengal CM Mamata Banerjee alleged that PM Modi is "totally jealous".
"You will not be able to stop me. I am not eager to visit foreign countries, but this was about the respect of the nation. You (PM Modi) keep talking about Hindus, I am also a Hindu woman, why did you not allow me? You are totally jealous," CM Mamata said.
Bringing up the upcoming Bhabanipur bypoll and hinting at her rumoured plans to challenge PM Modi in 2024, she went on to say that: "We have to protect our freedom. 'Talibani' BJP cannot run in India... TMC alone is enough to defeat BJP. 'Khela' will start from Bhabanipur and will finish after we win in the entire nation".
Earlier, Trinamool Congress spokesperson Debangshu Bhattacharya Dev tweeted in this regard, claiming that Centre had denied permission to the West Bengal Chief Minister.
"Central government denied permission for Didi's Rome trip! Previously they've cancelled the permission of China trip too. We accepted that decision with keeping international relations and India's interests in mind. Now why Italy Modi ji? What is your problem with Bengal?" he wrote.
ALSO READ | India, US Condemn Cross-Border Terrorism. Call For Perpetrators Of 26/11 Mumbai Attacks To Be Brought To Justice
Mamata Banerjee Invited To Rome
In August, Chief Minister Mamata Banerjee was invited to Rome by the Community of Sant'Egidio -- a Catholic association dedicated to social service -- to participate in the World Meeting for Peace "Peoples as Brothers, Future Earth".
The meeting is scheduled to take place on October 6 and 7 this year, news agency IANS had reported.
In a letter written to CM Mamata Banerjee, Marco Impagliazzo, President of the Community of Sant'Egidio Ait, congratulated her for the victory in assembly election held this year: "First of all, I would like to express my personal congratulations on your significant election and for the important work for social justice, for the development of your country and, therefore, for peace, which you have been doing for over ten years now".
"Allow me to tell you that I feel your commitment and your generous battles in favour of the weakest and most disadvantaged, very close to my sensitivity and to the work of the Community of Sant' Egidio in Rome and in the whole world," he added, as quoted by IANS.
"His Holiness Pope Francis, the Ecumenical Patriarch Bartholomew I, the Great Imam of Al-Azhar (Egypt) H.E. Ahmad al-Tayyib, the German Chancellor Angela Merkel, the highest Italian political authorities, and many high representatives of the Christian Churches and of the great religions from all over the world have already confirmed their participation," the letter mentioned.
Now, as Chief Minister Mamata Banerjee and her party TMC allege the Union government have not given permission for her to attend the event in Rome, the Centre's response and clarification on the issue is awaited.